How excited are you regarding restaurants being opening? I know we all are. With the news this week that there will be 50% off food and drink Monday to Wednesday we thought we would give you a list of our favourite outdoor restaurants in London that you can visit this summer. We love London, it is so rich in history and it has some amazing hotspots where you will find the best food and drink. Here are our favourites:
The Narrow
This place is so beautiful, and it has amazing food. It is a Gastropub with a fun and lively atmosphere. They have outside seating and if anyone knows great food, décor and atmosphere is Gordon Ramsey great place do go and check it out. They are open and operate from 12 – 10pm, you have to book in advance you can sit outside if you don't feel comfortable sitting in.
Chiltern Firehouse
This beautiful restaurant is one of London's hotspots if you are lucky enough to get a table we highly recommend. It is cool, cosy, fun and glamorous and best of all it comes with a lovely sheltered courtyard complete with heaters and blankets perfect place to eat amazing food and catch up with friends. It is based in Marylebone and the food is contemporary European they are available for breakfast, brunch, and lunch. They are open for lunch and dinner you have to book online you can not turn up, they wont let you in.
Coal Office
This cool, fun, and lively restaurant was designed by Tom Dixon. Set in the heart of Kings Cross on the top floor of the very cool Coal Drops Yard is this beautiful restaurant. It has an outdoor terrace space. They serve amazing Middle Eastern food and they are open all day long so you can go at any time. They are open 8am until 11pm they are currently only doing takeaway soon you will be able to enjoy their cool roof top.


Peckham Bazaar
This beautiful little restaurants serves amazing Mediterranean food in Peckham. It has a beautiful terrace that makes the perfect spot to eat chargrilled prawns and dipping the amazing bread into hummus freshly made. A great place to take the family and meet with friends. These guys are open from 6pm until 10pm you can currently only get takeaway but their outdoor spacing is opening soon.
Eat Of Eden
If you are looking for Vegan, Caribbean cuisine then this is the place for you. In the heart of Brixton village this great little spot by far has the best outdoor seating for an area that lacks outside seating. It is on the corner with plenty of seats and benches. It has the best platters that you can sit down and share with friends or eat by yourself (no one is judging who enjoys sharing food) check it out this is not one to be missed. These guys are open from 9am – 9pm and are currently open for takeaway and you can sit outside in their seating area.



Phat Phuc Noodle Bar
This cute little place set in the beautiful Chelsea has a lovely little courtyard just off of Kings road. This amazing and tasty noodle bar makes every type of noodle you can think of from noodle salads to pho. It is only open 11am to 6pm not to be missed if you are in the area and it is great value for money. Takeaway is also available if you felt more comfortable eating eat out in the park.


Chicama
This place serves the best seafood and it is a great spot for when the weather is nice you can also go here in the rain as their outdoor seating provides cover. It is also a great place for vegetarians as their vegetable dish is outstanding. Do try their cocktails they are also great to have with your dinner. They operate from 12 – 4pm and then 6pm – 11pm they are a large outside seating area available to sit in or take out.


Hicce Market and Restaurant
Another cool little spot set in the very cool coal drops yard. It is airy, brick exposed, and the plates are cooked over a food fire. There is plenty of outdoor seating where they sell beer, sandwiches and antipasti with a full menu on its alfresco terrace. They are only open for lunch now but will soon open for dinner. Take away also available if you do not feel comfortable sitting outside.
The Ivy Chelsea Garden
Open for dining in their garden. This place is amazing, fun, and vibrant. The place to be. Not only is their food and service outstanding but the garden is beautiful. If you have not been here it is a must, it truly is an unforgettable experience. They are open 11:30am – 12:30am.
Scott's
Scotts has a large selection of market-fresh fish and seafood. This outside terrace is very popular at weekends so I would recommend booking in advanced, they are open from midday plenty of outside seating. Another place not to be missed! Their food is amazing if you are a big seafood lover. Highly recommend this place.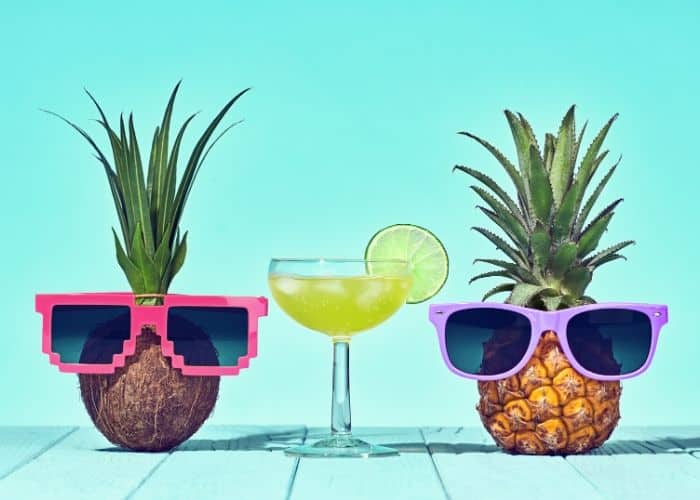 We are huge foodies here at Team Tactics and can safely say all these places are a must visit. We have used several of these places for events and they do provide the best outside space. It is great to be able to get excited about going out to eat again. Contact us today to organize your summer party.