With only o days until Christmas, there is only one thing to say. We wish you an amazing Chritmas and a Happy New Year. 
 Due to Covid your office party this year may look different to previous years.  With so much uncertainty and winter just around the corner we have the perfect alternative to live events. We have 12 virtual Christmas party events and below we have put together 5 benefits of virtual office parties. We do not want you or the team to miss out!   
More Affordable

  
Virtual events are great for the purse with less payments needed to pull one off. You would save money on a venue, during Christmas venues can go up significantly in price. You can have an amazing virtual event from your own home. If you dress up for the occasion you won't be saving money on an outfit but at least you will still look good for the occasion or you can get your Christmas jumper out for extra comfort.     
Safety
With Covid currently at large it would be a lot safer for your team to meet virtually then it would be at a live event. Virtual events mean that you would avoid large crowds and there would be no need to use public transport as you would not need to go anywhere. The only traveling you would be doing is from your office chair to the sofa or kitchen.  
Interactive
A virtual event is way more interactive in the sense that everyone has to get involved and no one can hide in the corner or wonder off to the smoking area never to be seen again. A virtual event means that everyone will be fully involved, interacting, and having fun. I know they will not be in person but when you have 50 people in a venue you will only usually talk to the four people who are sitting next to you whereas virtually you are talking / addressing the whole team.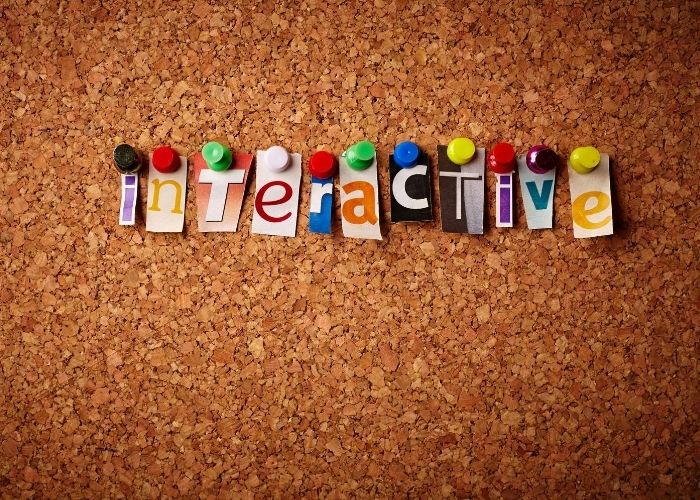 Less Stress
When it comes to organising work activities and events, it can be a lot harder and a lot more time consuming than you think. This is because you will need to find a list of all the staff members, try and book a place that has enough room for the amount of staff, deciding on a date, time, travel and not to mention dietary requirements. However here at team we take the stress away from you. Organising a virtual event will take away a lot of the stress that comes with a live event. It is our job to make sure you don't have these stresses.
Boost Morale
With such a hectic year and so many huge changes in such a short space of time a virtual Christmas party would be the best way to help boost morale and communication within the team. Everyone would have been working hard from home and are in need of a little boost after such a long stint of working from home. Some teams would have not seen each other for 9 months. That is a very long time to be away from your team. Help boost morale today and book a Virtual Christmas party. 
Here at Team Tactics we organise all your events for you whether it is a team bonding session or a Christmas party. We are here to take all the stresses away, we use our 25 years of experience behind us and our amazing team to create unforgettable experiences. With a personal and friendly approach, we enjoy working closely with our clients to find the right event and we enjoy working to challenging briefs to create unforgettable experiences. Contact us today to discuss your Christmas party 2020.